Green Shipping Tips from Bubblefast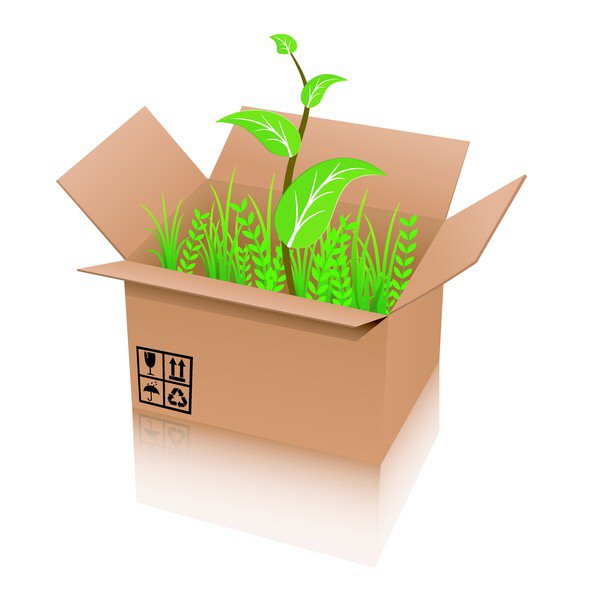 You have items that need to be packaged for shipping. Getting the items to their destination safe and sound is your primary goal. But you also want to be environmentally responsible. According to the EPA 31% or 77 million tons of municipal solid waste comes from containers and packaging (http://www.epa.gov/epawaste/nonhaz/municipal/pubs/msw2008rpt.pdf.)
What can you do to make sure your products are well protected while still promoting environmental best practices?
Here are some of our favorite Green Shipping Tips:
1. Re-Use. Yes, we sell shipping supplies so this may seem a strange suggestion for us to make. But we take our own advice here. When our suppliers send us merchandise in strong boxes we often re-use those boxes to ship our products. The useful life of bubble cushioning, packing peanuts, air pillows and boxes can all be extended by re-use. When you receive these products don't throw them out. If you can't use them yourself, consider donating them to somebody who can. Of course, care must be exercised when re-using packing materials. Make sure they are clean and odor-free. Be aware that boxes (especially those made with recycled materials) can lose up to 60% of their strength after the first use. Re-using quality supplies in good condition will save you money and help the environment. A win-win!
2. Use Eco-Friendly Shipping Supplies. Not to toot our own horn (ok, we're tooting our own horn!), -- Bubblefast now has a large and growing inventory of carefully chosen high-quality eco-friendly shipping supplies. Visit our "Earth-Friendly" category to explore options like Green Bubble Cushioning, Biodegradable Packing Peanuts, Biodegradable Poly Bags, Biodegradable Padded Mailers and more. By choosing sustainable packing materials you are doing your part to minimize the mountains of packaging materials sitting in landfills.
3. Avoid Overpacking. Yes, we want you to purchase our packaging supplies and yes, we want you to protect your items – but don't go overboard. A sweater doesn't need to be wrapped in bubble cushioning. Durable products may need little or no protective padding. We have received large boxes filled with packing peanuts or air pillows to protect a pen or a pad of paper. This is not only silly, but also expensive and wasteful.
4. Use the Right Size Box. If you use the proper size box for your item you will need less packing material. Your package will also be less expensive to ship and will allow transporting vehicles to be more efficient. (Money saving tip: Consider purchasing multi-depth boxes. Multi-depth boxes allow you to purchase one box size for multiple uses. Boxes are scored at multiple intervals. Cut to your desired height, easily fold down sides and create a perfect custom-sized box)
5. Consolidate Shipments. Whenever possible and practical, ship multiple items going to the same address in a single package. Of course fragile items DO need to be packed individually and separated from other items, but if items can be safely shipped together you will save money both on supplies and on shipping costs. Minimize the number of packages you send to a single address to make transporting those packages as efficient as possible.
6. Ship Ground. When possible, ship using ground carriers rather than air carriers. Ground shipping is significantly more energy efficient than air travel. Less expensive too!
Pack Green. Ship Green. Save Green.
Thank you for doing your part to make the world a greener place