robin@bubblefast.com
(877) 599-SHIP (7447)
A Family Owned Business Providing Quality Shipping
Supplies to the Internet Community Since 1999
---
Welcome to the
September, 2018 Edition of

---
Q4 is almost here!
Now is the time to make sure you are ready. What can you do NOW to make this exciting time of year go as smoothly as possible? Here are some of our best suggestions:
Inventory Make sure you are not only stocked up with all the product you will need, but that you can quickly identify where everything is.

Staffing If you are typically overwhelmed during Q4 and have trouble staying ahead of things, it might be time to get some help. If you haven't done so already, recruit assistance. We have had good luck with Craig's list ads. Having an extra pair of trained hands, even a few hours a day during shipping time can save lots of wear and tear on your body and your mind and make sure you are getting your packages processed as quickly and efficiently as possible.

Shipping Systems and Supplies Before the mad rush of the Q4 hits, know how you will ship each of your packages. Make sure you have the answers to all of these questions:


What shipping service is the most cost efficient? Do you have expedited options available? What are the shipping deadlines for having holiday packages delivered?

Are you familiar with pricing for the various services for large packages where dimensional weight or balloon rate may be a consideration? Are you familiar with residential delivery or delivery area surcharges for many FedEx or UPS packages (including additional holiday charges)? Don't wait until the last minute to figure this out, or worse, until you get an invoice with unexpected charges.

What shipping supplies do you need? If you receive free shipping supplies, make sure you have plenty on hand. As holiday deadlines approach deliveries of these supplies may take longer than you anticipate. If you need to purchase shipping tools and/or supplies, make sure you know what you need and have it on hand (working scale, proper size boxes, bubble cushioning, mailers, poly bags, box re-sizer, packing peanuts, festive holiday packaging, labels, tape, etc.). If you are likely to have multiple purchases from the same buyer do you have large enough boxes to accommodate combined purchases? Have you considered multi-depth boxes?
Bubblefast will be here to help you get through Q4 with a minimum of stress and all of our encouragement for a wildly successful holiday selling season.
To help you head into Q4 stocked and ready to roll, we are offering a 10% discount on all shipping supplies.
Use the code HOLIDAY10 at checkout on our website www.bubblefast.com
between now and the end of Friday, August 31st to receive your discount.

If you have accumulated Bubble Bucks from prior purchases or have a Bubblefast gift certificate,
you may stack your discount and use both the code and your Bubble Bucks and gift certificate.
Code cannot be used for the purchase of gift certificates.
Best wishes to you for a successful, profitable and stress-free Q4.
If there is anything we can do to help, please let us know.
Let's do this!!
---
P.S. Here is one more opportunity to prepare for the holiday season armed
with the latest tools, advice and inspiration.
Consider attending eCom Chicago 2018.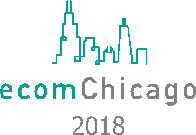 eCom Chicago is an awesome three day live event offered by the Chicagoland eBay and eCommerce Sellers Meet-Up Group. Join us on October 18-20 at Belvedere Banquets and Events in Elk Grove Village, IL (free transportation to/from Chicago's O'Hare Airport) to learn from and interact with an incredible line-up of some of today's top leaders in eCommerce.
Featured Topics include:
eBay
Amazon
Etsy
Walmart/Jet
Merch
Intellectual Property Rights
eCommerce Insurance
Sourcing
Wholesale
and more!
Conference admission of only $199.00 gives you full access to 3 days of learning that includes breakfast and lunch both days. You can also relax, unwind and network at an informal get together on Thursday night and a karaoke party on Friday night. Tons of opportunities to learn from our speakers, sponsors and fellow attendees!
Back by popular demand is Pre-Show Vendor Day on Thursday where you get to hear one hour presentations/Q&A from your favorites sponsors and . . . .
New this Year! - Coaches Corner (also on Thursday) . Many of our speakers will be volunteering their time for individual one on one coaching sessions. Details and sign-up forms for both Pre-Show Vendor Day and Coaches Corner will be available soon. Please join the eCom Chicago Facebook group to stay up to date.
What a great way to kick off the holiday season!
Bonus: Use promo code Bubblefast for a $20.00 discount off of registration fees.
Warning: Room reservations need to be made by September 15. After that date the remaining rooms (if any) will be released and the eCom room rate discount will be invalid. So make your reservations today!
For more information check out www.ecomchicago.com or contact mark@bubblefast.com.
Hope to see you all there!
---
For more update news and tidbits of information, you can



---
Happy Shopping and Shipping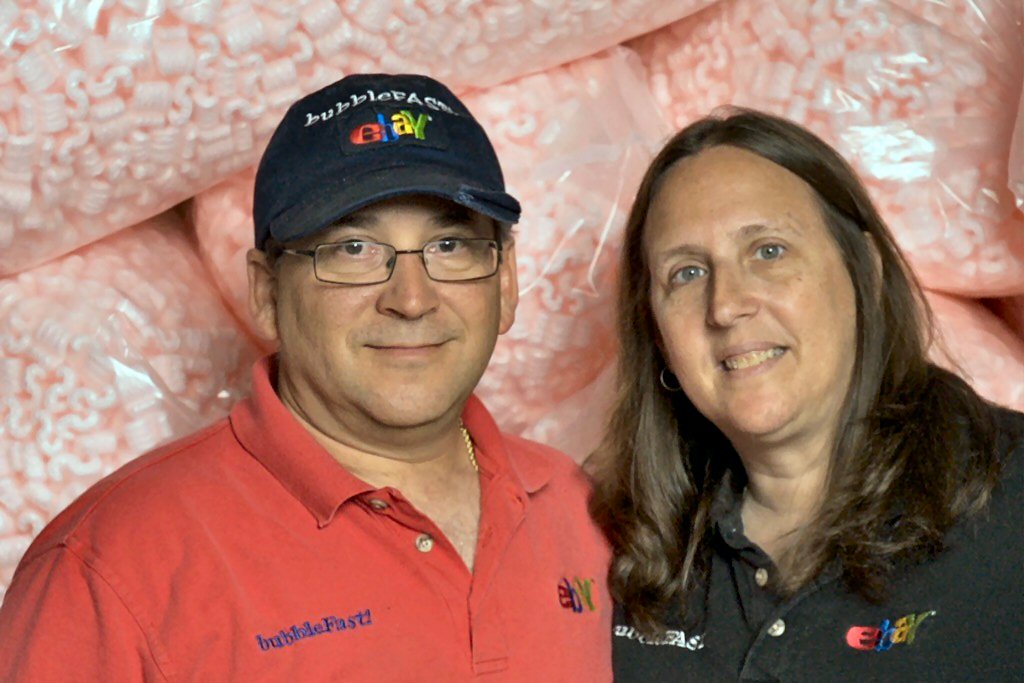 Mark & Robin
mark@bubblefast.com
robin@bubblefast.com
---
If you are not signed up to receive this monthly Newsletter
and would like to, please enter your email address below: