Bubble Mailers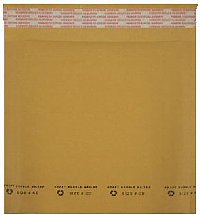 While supplies last –
Our supplier did some spring cleaning and offered us a great deal on some excess inventory. We're passing the savings along to you.  We have mailers that may have imperfect glue on the seals, Heat Seal mailers and some mailers with easy-to-cover printing on them.
"Bad glue" and Heat Seal mailers can be easily sealed with tape, staples or a heat gun.
These mailers are otherwise top quality.  Get them while they're here.  These are a great deal!

If you previously purchased this product and would like to leave a review, please click on the picture of the product you purchased and scroll to the bottom of the page. All reviews would be greatly appreciated.

Thank you.